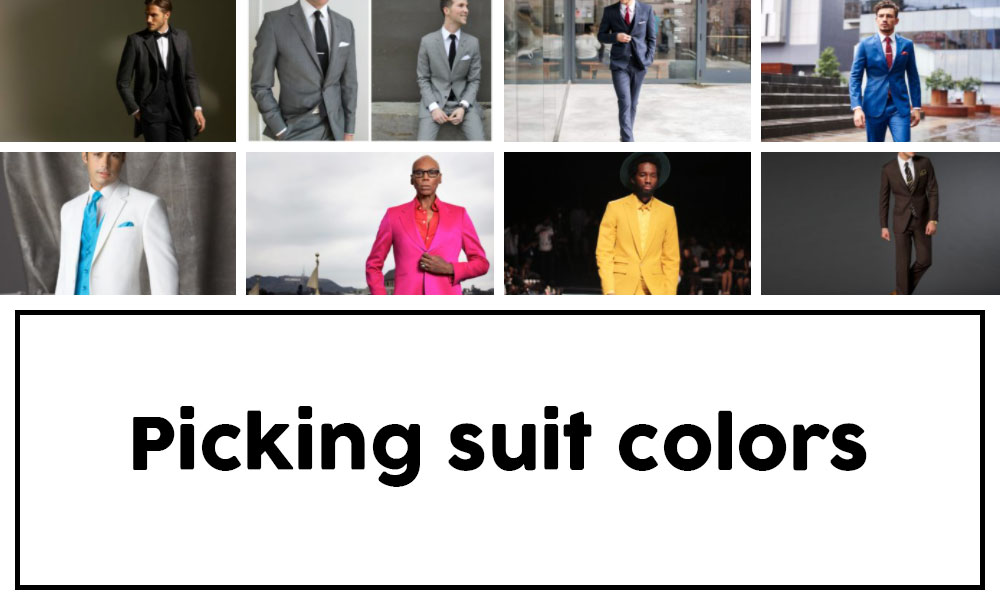 When you're trying to decide which suit color to choose, there are a lot of factors to consider- but one of the most important is your skin tone! Depending on the color of your skin, different shades and tones can look better or worse on you. Here are some general tips to help you pick out the perfect suit color:

If you have dark skin, rich and deep colors like black, navy blue, and dark gray will be the most complementary to your complexion. You could also consider bolder colors like deep green or burgundy to really make a statement.

If your skin tone is on the olive side, you will look great in earthy tones such as brown, olive green, or tan. If you're looking for something a little less muted, try a pastel shade like light blue or pink for a soft and sophisticated look.

For those with lighter skin tones, there are a lot of different options to choose from. Light colors like beige, white, and light gray will look great and create a nice contrast with your skin, and brighter colors like blue, purple, or green will really pop and help you stand out.

Finally, if you have fair skin, you may want to consider a darker suit color like navy or deep grey to create a contrast that really makes your skin tone stand out. Lighter colors like baby blue, salmon, or light pink can also create a playful look that complements your fair complexion.

By following these basic guidelines, you'll be able to pick a suit color that really flatters your skin tone and helps you look your best, whether you're out on a date or closing a big business deal.